David Ciacchini
Dave is married to Mary Therese and has 5 children, Cassie (25), Ellen (24), David, Jr. (23), Carolyn (18) and Annie (15). He attended McDowell High School where he was a standout football player. Dave attended University of Maryland, St. Leo U. in Tampa, and Mercyhurst College. Dave is a partner at Hubbard, Bert, Karle, Weber, Inc., an employee benefit firm, with over 25 years of experience in the insurance industry.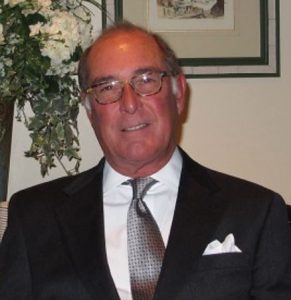 He has been involved on the course improvement project at JC Martin and has contributed his time to GECAC and the Erie Housing Authority's youth golf programs.
His first EDGA major title came in 1988 in the Match Play at Erie. He added 4 more Match Play titles, all in even years, with titles in  1990, 1992, 1998, and 2000. His title in '98 was an epic match with Tom Amendola, one in which he finally won the 6th hole of sudden death.
After runner up finishes in the Amateur in both 1976 and 1977 it was another 9 years before a close call resulted in another runner up finish. In 1989 he lost in sudden death to Tim Dunlavey at Gospel Hill. Finally, in 1994, it was his turn, fighting Brett Kieffer to the last hole, capturing a one stroke victory at Lake Shore for his lone Amateur title
Dave has qualified in USGA competitions 5 times, in the Junior Am, Amateur, and Mid-Am as well as qualifying 10 times in the prestigious North and South Amateur. He has 10 Kahkwa club championships.
Dave was inducted into the Metropolitan Erie Chapter of the Pennsylvania Sports Hall of Fame in 2006.