Richard "Dick" Fessler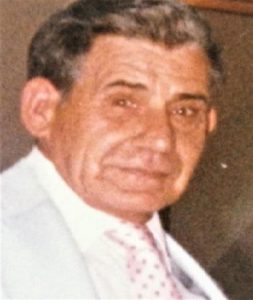 RICHARD "DICK" FESSLER
Richard J. Fessler, or "Dick Fessler" was born August 13, 1924. He died on November 26, 1995. Dick was both a participant and an official at EDGA events for decades. Beginning in 1951 and continuing until 1961, he was an integral part of the Glenwood Inter-club team, when Glenwood was a formidable foe in local competition. He then joined Erie Golf Course and participated on its team. In a 1950 Erie-Times News publication, it was noted that "Dick was one of the city's most promising golfers before the war interrupted his progress." He regularly played individually in the EDGA amateur and match play events and then later in EDGA Senior Tournaments as a member of Lawrence Park Golf Club.
Dick joined the EDGA Board in 1958. A year later, he was appointed to a five-member committee that rated Erie golf courses per the USGA Handicap System. Dick served as a Vice President on the EDGA Board of Trustees beginning in 1960 as a representative for Glenwood golf Course. He later served in the same capacity for Erie Golf Course for several years. Additionally, Dick was the treasurer for the EDGA for three years.
Dick spent countless hours volunteering as an official at EDGA events. He was co-chairman of the Match Play Tournament and chairman for the EDGA Senior's Tournament for years until he retired due to health reasons.
In addition to his work with the EDGA, Dick volunteered at the Greater Erie Charity Golf Classic and at various other golf events in Erie County, Pennsylvania.
Dick was preceded into the EDGA Hall of Fame by his uncles Wilfred W. (Irish) Vogt and Herbert (Hubby) Vogt. Dick's uncles Irish, Hubby and Art Vogt were the head PGA professionals at Lake Shore, Erie Golf Course and the Kahkwa Club respectively. Dick was married to Marjorie "Marge" Dugan Fessler. They have 4 children: Rick, Nancy, Bob and Joe. Dick has a brother, Don Fessler, who is married to future EDWGA Hall of Fame inductee Mary
Ann Fessler.