Patty Lang
Patty Phelan Lang was born on June 5, 1951 in Meadville, Pa. She is married to G. Thomas Lang with whom she shares two children, Sean (Beth Anne) and Bruce (Ted) and three grandchildren, Jackson Risbara, Lulu and Ella Ross Lang.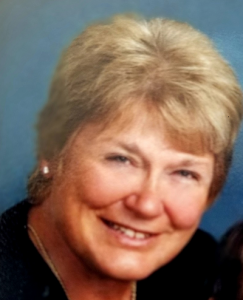 From early in her childhood, Patty enjoyed playing sports. She began swinging the club at age 10.  Even though athletic activities at that time were not as readily available to females as they are today, Patty found a way to participate in both golf and tennis.
Patty graduated from Meadville High School in 1969. She attended Kent State University and played golf for the Golden Flashes for 4 years where she successfully competed against many Division I programs. She received her degree from KSU in 1973.
Post- graduation, Patty took her game to the next level not only locally, but also on the state and national stages.
After she became eligible to compete in EDWGA events, she captured back-to-back Senior's titles in 2006 and 2007. She has won 29 club championships at The Country Club in Meadville and 7 crowns at the Kahkwa Club. While Ms. Lang has played at The Country Club her whole life, over the years, she has been fortunate to belong, and play, at many other wonderful golf clubs. Her name is prominently displayed on championship hardware at Old Marsh Golf Club, Crag Burn (East Aurora, NY), Colleton River Plantation and Belfair Plantation (Bluffton, SC.) and Pine Tree Golf Club (Boynton Beach, Fl.). In 2021 she paired with long- time friend Barb Pagana to capture the 26th annual Iron Masters Country Club Ladies Classic.
On the national level, Patty qualified for 11 USGA Championships. Her best finish was in the 2002 USGA Senior Women's Championship where she lost 2&1 in the quarterfinals to her well decorated friend, USGA amateur legend, and the PGA's "First Lady of Golf", Carol Semple Thompson. When she learned about the induction of Patty into the EDWGA's Hall of Fame, World Hall of Famer, Thompson exclaimed that she was "thrilled" and that the honor was very well deserved. Ms. Thompson said, "We go way back, friends for 40 years. I am pleased she received this honor". She also noted that Patty was a "great ambassador" for the game.
In 1998, Patty was a member of the WPGA team that traveled to the Pacific Northwest Golf Association in a goodwill competition in honor of their organization's Centennial celebration.
To date, Patty has had six holes in one. Her first ace dropped in 1976 and the last hole out occurred in 2020.
Mrs. Lang has been active in many organizations. Giving back to the game she loves; Patty has served on the board of the West Penn Golf Association and the Executive Committee of the Pennsylvania State Women's Golf Association. Not limiting her services to the links, she has served on the boards of the American Cancer Society, the ARC, Women's Services of Crawford County, The Quality Living Center of Crawford County and the YMCA.
When not playing golf, Patty and her husband Tom enjoy fly fishing in Montana and the Bahamas. In Saegertown, Patty spends enjoyable time in her vegetable garden and apple orchard.