Dario Cipriani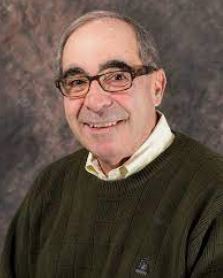 Dario Cipriani was born in 1952 in Erie. He and his wife Donna are the parents of Kristen Shores (husband Ben) as well as the proud grandparents of Landon and Gianna Shores.
Dario, or "O", is a 1970 graduate from Cathedral Prep High School. He was a three- year letterman for the Ramblers golf team before he climbed the hill to Mercyhurst College. He graduated from the "Hurst" in 1974. Dario was a prominent member of the Laker golf team where he served three years as its captain. He was inducted into the Mercyhurst Athletic Hall of Fame in 2001.
Dario spent his career in the insurance industry. He began as a sole proprietor but then helped build the successful Historic Square Agency. He achieved Certified Insurance Counselor designation in 1981 and was twice elected as member of Erie Insurance Group Agent Advisory Council 1979-1980 and 1986-1988. He fully retired from his insurance career in 2022.
"O" played golf at the Lake View Country Club for many years before joining the Kahkwa Club, where he is currently a member. He is also a member of the Old Memorial Golf Club in Tampa, Florida.
Dario first appeared on the EDGA scene in 1971 when he finished 21st in the Amateur Championship. It didn't take "O" long to move his way up the leader board.   By the mid 1970's, he opened the spigot of EDGA Amateur "Top tens" finishing 8th in 1975; 5th in 1976; 7th in 1978; and 3rd in 1980.
In 1984, Dario captured his first EDGA Amateur title. He shot rounds of 78-67-75 at Kahkwa Club, Erie golf Course and Lake View to edge Dave Smith, Brett Kieffer and Paul Lichtenwalter by 1 stroke. His second title came three years later in 1987 in the same event, this time at Gospel Hill Golf club, Lawrence Park Country Club, and Lake View. His 3-under total was 4 strokes better that David Hewett.
"O"'s success was not limited to medal play. He played in the first official EDGA Match Play Championship in 1973 and won his first match. Eight years later, he made it to the semi-finals, falling to eventual winner and hall of famer, Dave Smith.
He was a Match Play qualifier 17 consecutive years between 1981 and 1997, losing in the finals 3 times, in 1985 (Ed Podufal), 1991 (Tom Amendola) and 1995 (Don Fessler, Jr.). His losses in 1985 and 1991 came in sudden death.
He was dominant in the 80's and into the 90's recording both his victories, 2 runners up and 2 third place finishes and a total of 12 top 10's in a 14- year span.
Outside the EDGA "majors", Dario partnered with Richard Marasco to claim three EDGA Better-Ball titles in 1985, 1990 and 1993 and one with Tom Amendola in 1983. He and his father Peter won the Father Son in 1983. In all, his EDGA totals showcase 7 EDGA titles and 6 runner-up finishes which currently lands Dario 10th overall in the EDGA rankings.
Dario's success was not limited to Northwestern Pennsylvania and EDGA events. He played in two US Amateurs, in 1981 at the Olympic Club and then in 1990 at Cherry Hills Golf Club. He also played in two US Mid-Amateurs, in 1988 at Prairie Dunes, and 1989 at Crooked Stick.
"O" captured 4 club championships during his career, one at the Erie in 1980 and 3 at Lake View in 1986-87 and 1992. He's won 2 senior championships at Kahkwa and another at Old Memorial Golf Club. He's made 6 holes-in-one. At one point, Dario held the course record at both Lake View (1979) and Gospel Hill with a score of 65.
Dario served as the President of the EDGA from 1990 through 1999 and has been its Vice-President ever since. He was the President of the Western Pennsylvania Golf Association in 2010-11 after 9 years of service to the WPGA. He currently serves on the WPGA Championship Committee. He is the Secretary and Captain of the League of the Lower Lakes- Erie Team as well as a long-time participant on that team. Dating back to 1898, the "League" is the oldest regional competition of its kind in the country.
Mr. Cipriani is also generous with his time to our community.  He served as President of the Mercyhurst National Alumni Association as is currently a member of Mercyhurst University Board of Trustees.  Dario sat on the boards of Catholic Charities and St. Vincent Hospital. He's a National Director of Evans Scholars Program. Dario is an active member of St. Patrick Church where, among other activities, he volunteers as Lector, Eucharistic Minister & Adult Funeral server.  He was inducted as a Knight of St. Patrick in 1988.