Lester White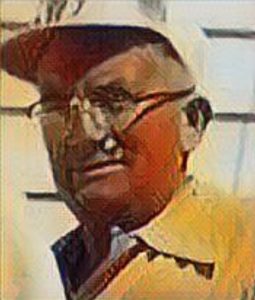 Lester "Lighthorse" White was born in Erie, Pennsylvania in 1907. He died in 1971. He was the husband of Marianne White and the proud father of Michael White and the late Linda White Shipley. His achievements and contributions to the game of golf in Erie County, on and off the golf course, are remarkable.
In 1923, "in his first year out of the caddy ranks", Lester White, as a 16-year-old, was a runner-up in the city tournament. He lost to Larmour (Mike) Adams at Kahkwa.  The contest was strictly match play at the time. He was runner-up again at Kahkwa in 1927 where he lost to Bill Fisher. Finally, in 1938, after fifteen years of battle, persistence paid off as Lighthorse captured the crown. Impressively, he beat three former champions to get to the finals where he defeated Jack Downey at Lawrence Park 5&4.
Les won again in 1949. Great putting helped the "long shot" take home the trophy eleven years after his first title. He defeated Bob Flanagan 3&2 at Lake Shore.
Perhaps, Mr. White's greatest match ended in defeat. In 1950, in defense of his crown, and reportedly in front 1,000 spectators at Erie Golf course, Les lost one down to Jack Laver. To extend the match to sudden death, Lighthorse's chip shot on the last hole went in and out of the hole halting his chances of gaining his third title.
Les was the qualifying medalist of the city match play championship four times. He made it to the finals on least seven occasions. One writer described Les White as "one of our really top golfers of all time".  Another writer described Lester White as "a two-time city champion and winner of every major tournament at one time or another… ".
In addition to his city titles, Mr. White was the Erie Open champion in 1934. He was a 1938 local Public Links champion. He qualified for the National Public Links tournament on four different occasions.
Les was a member of Lake Shore Country club. He won its club championships in 1945 and 1948. He also won a club championship at Erie Golf Course. Lighthorse finished his career with two holes in one.
Mr. White was the supervisor of the construction of Downing Golf Course. In 1960, he was named the pro and greenskeeper at Glenwood. He succeeded Hall of Famer, Earl Diehl. Lighthorse remained at Glenwood for 10 seasons. His successor was another EDGA Hall of Fame inductee, George Munro.
Lester White learned the game from Innes Miller, an old Scotch professional. He shared those lessons, and many more, as a golf instructor. His golf legacy has been passed down through the generations to his great grandchildren, including the late Patrick Kloecker who regularly competed in EDGA events and earned a scholarship to Gannon University because of his golf, as well as to his great great- grandchildren who now frequent the local courses that Les formally mastered.
After his death, the late great sports writer Gene Cuneo wrote about the "aura" of Mr. White.  He said Les "exuded grace and charm" and "He was a fellow with whom you wanted to be". Mr. Cuneo reported, "He could look you in the eyes, smile, take that little short stroke and knock you off". Referring to his final health battle, and noting Les's courage on and off the course, he reported, "He knew his end was coming but it never seemed to bother him. He smiled at death just as he had smiled through life."